About Kirk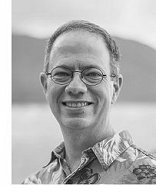 I love the markets. The ups. The downs. The challenges. There is nothing else in the world like it and no other pursuit which has been as rewarding.
I spent years through much trial and error learning how to actively invest on my own. Eventually, what was only a part-time hobby, became my life's primary pursuit.
Though I have learned a lot over the past 25 years, I feel I have so much more to learn. Every week presents new opportunities and I enjoy it as much now, if not even more, as I did when my journey first began back in 1993.
My time is currently split between active investing for my own portfolio and sharing my research and insights with a small group of members through The Kirk Report. I am extremely fortunate and grateful to do what I love to do most while helping those engaged in similar pursuits as my own.
As it has been for a number of years, memberships are by invitation only. Current members in good standing have the opportunity to invite new members into our group. If you know of an existing member and have a strong desire to become a member, ask them for an invite. If you do not personally know a current member, we can add you to the wait list. Thank you for your interest!
Yours truly,


Charles E. Kirk