About Kirk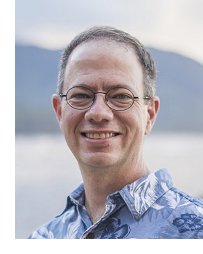 I love the markets. The ups. The downs. The challenges. There is nothing else in the world like it. For me, there is no pursuit that has been and continues to be more challenging and rewarding.
I spent years through much trial, error and dead ends, learning how to invest and then trade on my own. Eventually, what was only a part-time hobby, became my life's primary pursuit and passion.
I began my journey by reading everything I could get my hands on about active investing while studying and testing out various approaches. After seeing some early beginner's luck success during the roaring bull market from the mid to late 1990s, my interest and love for the markets grew significantly. After graduating from law school in 1999, my Father encouraged me to pursue my passion in the markets instead of a career in law. At the time, I was much more interested in the markets and active investing than in my law studies.
I have learned a lot over the past 25 years and, though I have a lot of experience, I still feel I have so much more to learn. Throughout my journey, in an effort to give back and share what I was learning engaged in similar pursuits as me, I attracted a large and loyal social media following. I was one of the first active investor/bloggers who freely shared my own research, portfolio, and insights through The Kirk Report which began back in 2003. From day one, this report was designed to offer a completely independent perspective free of any advertising, marketing or support or influences from others. A truly independent voice with a singular goal which is to help people achieve their financial goals.
In 2015 I retired from full-time active investing and full-time blogging so I could pursue each endeavor on a more part-time basis as well as have time for other pursuits including playing pickleball as often as I can. I currently split my work time between active investing on my own and producing The Kirk Report. Every week I send out a comprehensive report designed to share what I've learned and currently think about what is happening in the markets now in order to help professional active investors and traders achieve their goals.
To say the least, I am both fortunate and grateful to have this opportunity to do what I love to do most while helping those with similar passions to do the same. I still share my insights and research with a small group of loyal members who pay a lot to receive the weekly report, most of which who have been with me for the past decade.
If you are interested in becoming a member or renewing your expired membership of The Kirk Report, memberships are by invitation only. Only members who are active and in good standing have the opportunity to invite new members into our very special membership. If you know of an existing member and desire to become a member, please ask them for a personal invite. On special occasions, I will send out special invitations to those who I think could benefit the most from being a member to The Kirk Report. If you think that could be you, reach out and tell me why!
Yours truly,


Charles E. Kirk